Most religions claim an insight into ultimate reality, which they call God, but we Unitarian Universalists, being creedless, make no such claim. Or do we?
In our seventh principle, we affirm the existence of the interdependent web of all existence, of which we are a part.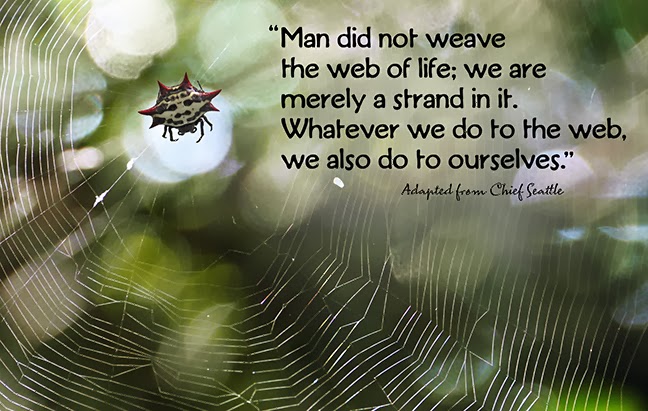 It is wonderful to welcome Calogero, from Ottawa, to our congregation. He will share his journey through the many notions of God, and how he came to the view that, through love, this very web is God.
This service is part of the Canadian Unitarian Council's "Sharing our Faith" program. A special collection will be taken at this service to support the program.
Service leader – Sari Kelen
Musician – Kerry-Anne Kutz
Hospitality – Selina Rooker-Sanchez & Michael Rooker
Topics: Beliefs, Environment, Spirituality