Weddings & Ceremonies
Weddings
We believe that all spiritual traditions contain wisdom and meaning. We have experience in creating inclusive weddings and other ceremonies that respect these traditions.
Our ceremonies are sensitive to the needs of interfaith couples. We can help you honour the traditions and cultures you are bringing together, and we encourage and support the spiritual growth and enrichment that such unions can bring.
We have a long history of performing weddings for same-sex couples.
Our chaplains [officiants] will help you design a text and format for your ceremony that reflects your values and desires.
Our officiants are confirmed through our Congregation to perform weddings under our auspices and are licensed by the Quebec Registrar of Civil Status to solemnize and legally register marriages.
Our officiants receive high praise from those they serve. See Testimonials, below.
Re-affirmation of Vows
A re-affirmation ceremony provides a memorable celebration for couples wishing to renew their commitment to each other in the presence of family and friends.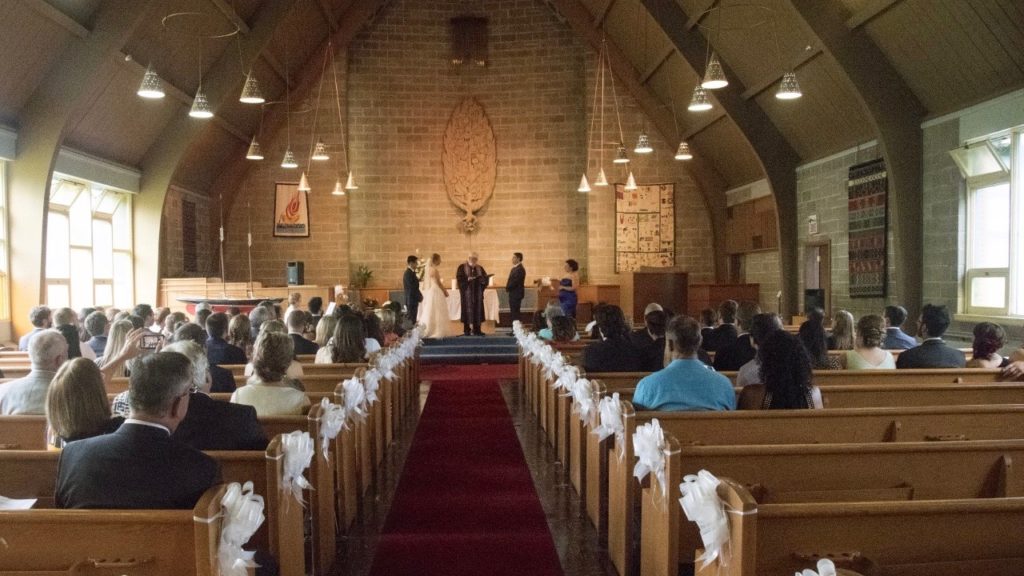 Testimonials about Ceremonies done by our Chaplains:
"We enjoyed the ceremony and have been told by numerous guests how lovely the service was. Thank you for the memories and such a beautiful ceremony."
"We wanted a spiritual, yet non-denominational ceremony that reflected our own natures and hearts…. we could not have been more pleased!"
"Because of our different religious beliefs, we wanted a blended ceremony, also a Unitarian ceremony seemed to be more intimate and personal. The service was perfect!"
"We wanted a ceremony that was as unique as we are. We were able to choose the words that were right for us – our ceremony was beautiful – and we will always remember that."
"Heather did an excellent job and is just wonderful! She made our wedding just perfect for us! Thank you. (Tony and Sarah's Wedding)"