Contact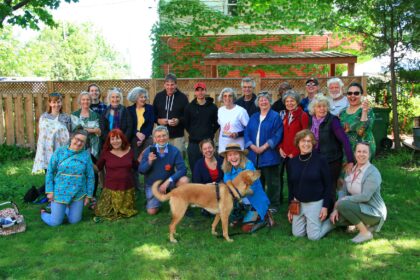 A warm LUUC welcome to all!  We welcome your inquiries and hope to challenge your higher aspirations at our services on Sundays, from September to June, at 10:30 am.
Lakeshore Unitarian Universalist Congregation
5065, rue Sherbrooke
Lachine, QC
H8T 1H9                       [See map, below.]
Telephone: 514 637 6974
E-mail: lakeshoreluuc@gmail.com
Alternatively, use the Comment section below to reach us.
Services: Sundays September – June 10:30 a.m.
Directions by automobile: Take exit 55e av. off highway 20. Travel south on 55e avenue and turn left at the first stop-light (rue Sherbrooke)
We are located on the right-hand side of the street, just after the stop-sign at the elementary school.
Directions by public transit: Take bus no 195 that runs between métro Angrignon and the Dorval Circle. Stop on the corner of Sherbrooke & Meadowbrook.