A secular quest for a more soulful life
"The soul should always stand ajar, ready to welcome the ecstatic experience," wrote the poet Emily Dickinson.
Anne will share her difficult journey of leaving a fundamentalist religion as well as insights from her whirlwind year of experimenting with two dozen spiritual practices — from singing to solitude to going to a witch camp and heading out on a pilgrimage — and how they taught her to live more attentively and authentically in the world.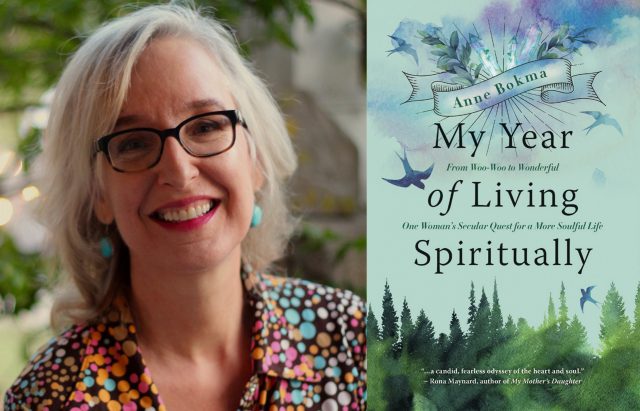 All of us are on a spiritual journey yet so often we neglect this essential aspect of our lives.
Service Leader – Christopher Thomson
Musicians – Kerry-Anne Kutz & Michael Cartile
Zoom host – Margaret Godbeer
On-line greeters – Nancy Schmidt & Shelly Bloomer (J&S)
Topics: Spirituality