Our Staff
Lakeshore is small self-governing congregation.
There is no minister nor other salaried staff. However, we have three contract employees to support the work of the volunteers who run the activities of our community. Two lay chaplains carry out rites of passage for members and non-members alike.
Our Musical Director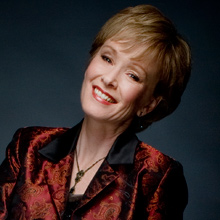 We are fortunate to have the inspired direction of Montreal singer/songwriter and recording artist Kerry-Anne Kutz. Kerry-Anne is multilingual (French, English, Spanish, Yiddish, German, and Hebrew) and holds a Bachelor of Music from the University of Saskatchewan and a Master's degree in performance at the Université de Montréal. Kerry-Anne was awarded the Queen's Golden Jubilee medal for exceptional musical contributions to the community of Montreal and to Canada.
She plays the piano and sings during most Sunday services and conducts the affiliated Lakeshore Community Choir .
When there is sufficient demand, she leads preschool children and their parents in song in the Sunday morning Little Maestros program.
Our Administrative Secretary
Samantha Lustig keeps our office in order and handles paperwork relating to rites of passage, tax receipts and orders of service. She is on site Friday afternoons through most of the year.
Our Spiritual Explorations Coordinator
Elsa Chavez has been Spiritual Explorations Coordinator and Youth-Program Facilitator since the end of October 2017. She is her last year in the Early Childhood and Elementary Education (BA) program at Concordia University. She has experience working in day-care centres and summer camps since 2012.